The 2021 Christmas Hamper Program will be ready to receive donations the first week of November. If you would like to arrange for donation colletion boxes to be dropped off at your business, workplace, church or school, please contact us in the Fall and we would be happy to make arrangements.
We will also arrange to pick up the full boxes!
Donation Suggestions: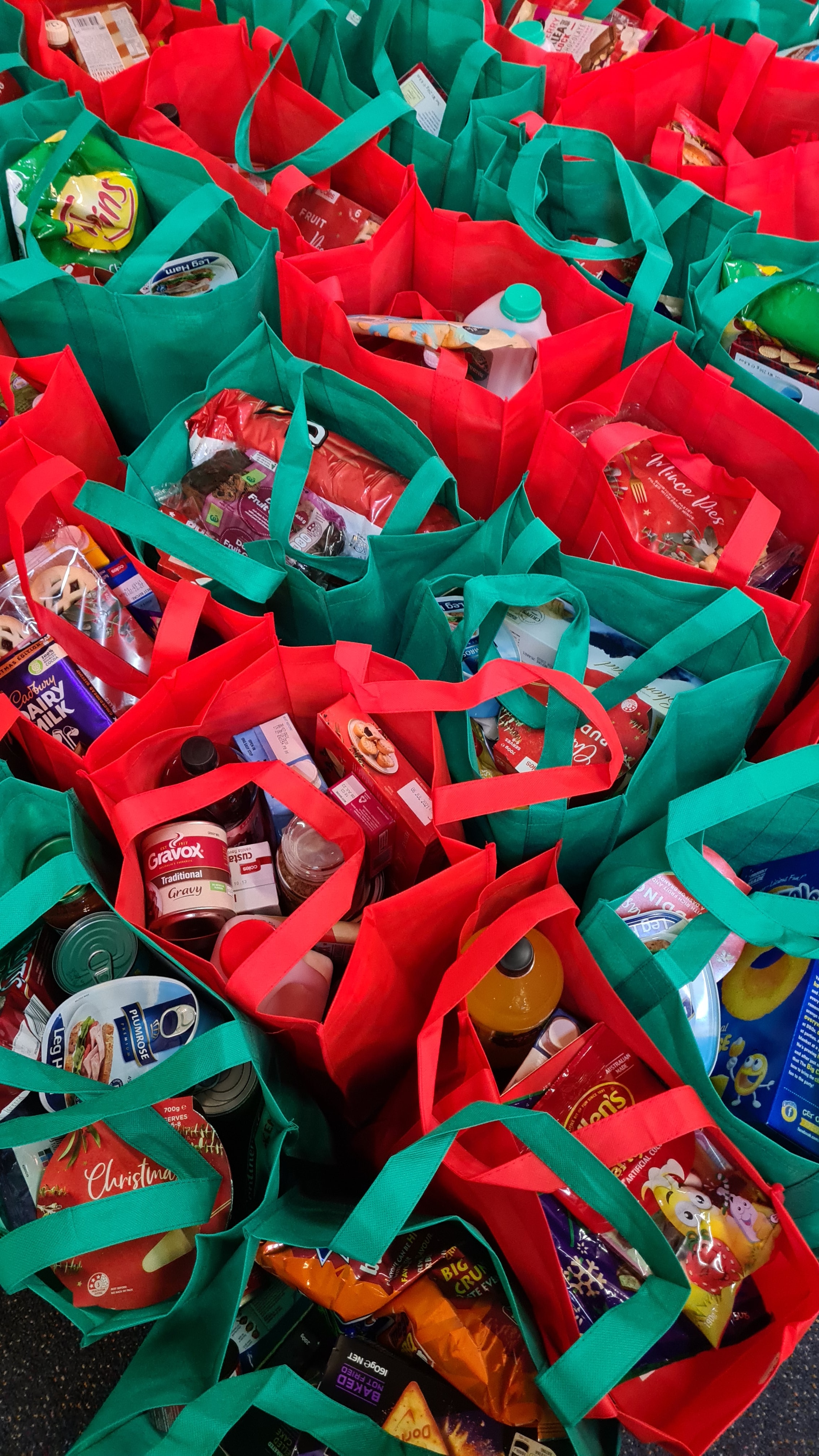 Non-perishable Food Items such as: Canned Vegetables & Fruit,
Real Fuit Juice, Crackers, Snack Foods, Canned Meat/Fish,
Condiments, Pasta, Rice etc.
Grocery & Food Gift Cards
Toiletries & Personal Care Items such as: Toilet Paper, Soap,
Toothpaste, Toothbrushes etc.
New Gloves, Socks & Scarves
Please no alcohol, homemade/home canned food items,
expired or opened packages.
Please CHECK HERE for a list of toys/gifrt cards that we are collecting!
If you are looking for a way to use your time and talents to give back to your local community by helping out with the Christmas Hamper program, you have come to the right place! If you would like to begin the volunteer process, please complete an application form by clicking the blue SIGN UP link below. Once we receive your application form, we will contact you to get you started.
SIGN UP TO VOLUNTEER USING THE LINK BELOW!

At the Cloverdale Community Kitchen, we have many ways for you to get involved - there's always something happening throughout the year.