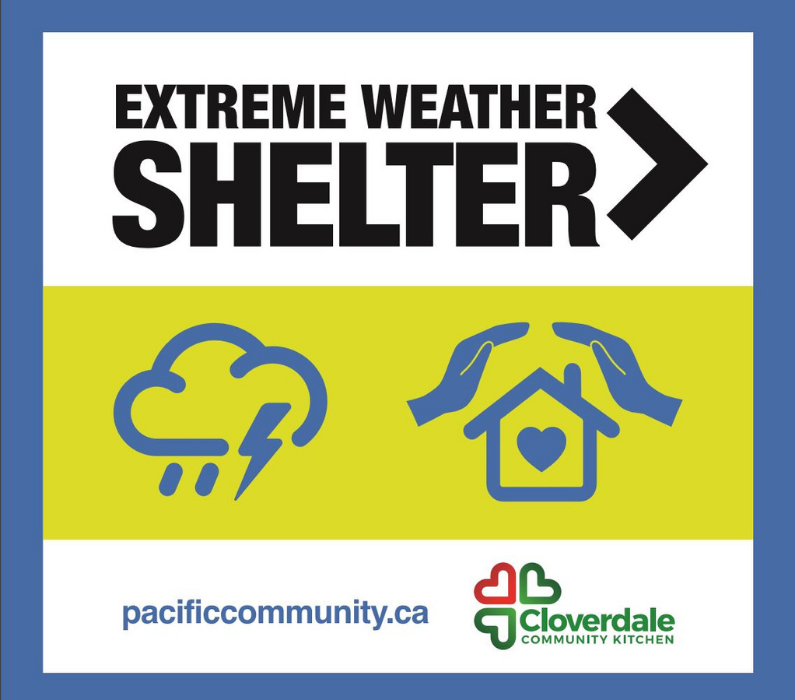 The Extreme Weather Shelter is currently open (depending on temperature) until March 31, 2022. Please note: BC Housing determines when Shelters are open and which ones are closed. Cloverdale Community Kitchen has 25 beds available. Shelter is open at 10 PM and closed by 7 AM.
Contact 778-617-3000 to find out which nights the shelter is open during this season.
The shelter is operated in partnership with Surrey Options. They provide the overnight staff and Pacific provides the space and the volunteers who set up, take down, and do the laundry. If you would like to be a team member please contact Matthew Campbell.