IT IS OUR MISSION TO EXTEND OURSELVES TO SERVE THE UNDERPRIILEGED AND STRUGGLING INDIVIDUALS AND FAMILIES OF CLOVERDALE IN A PRACTIVAL WAY DURING A JOYFUL, YET CHALLENGING CHRISTMAS SEASON.
This program relies on the generous support of individuals, schools, businesses and churches in our area. Without the assistance of community-minded individuals, the CCHP would not have the opportunity to let those that receive hampers know that they have not been forgotten. Your donation will make a difference in our community by allowing us to communicate more effectively and continue to solidify the CCHP as a community effort. Thank you in advance for your support!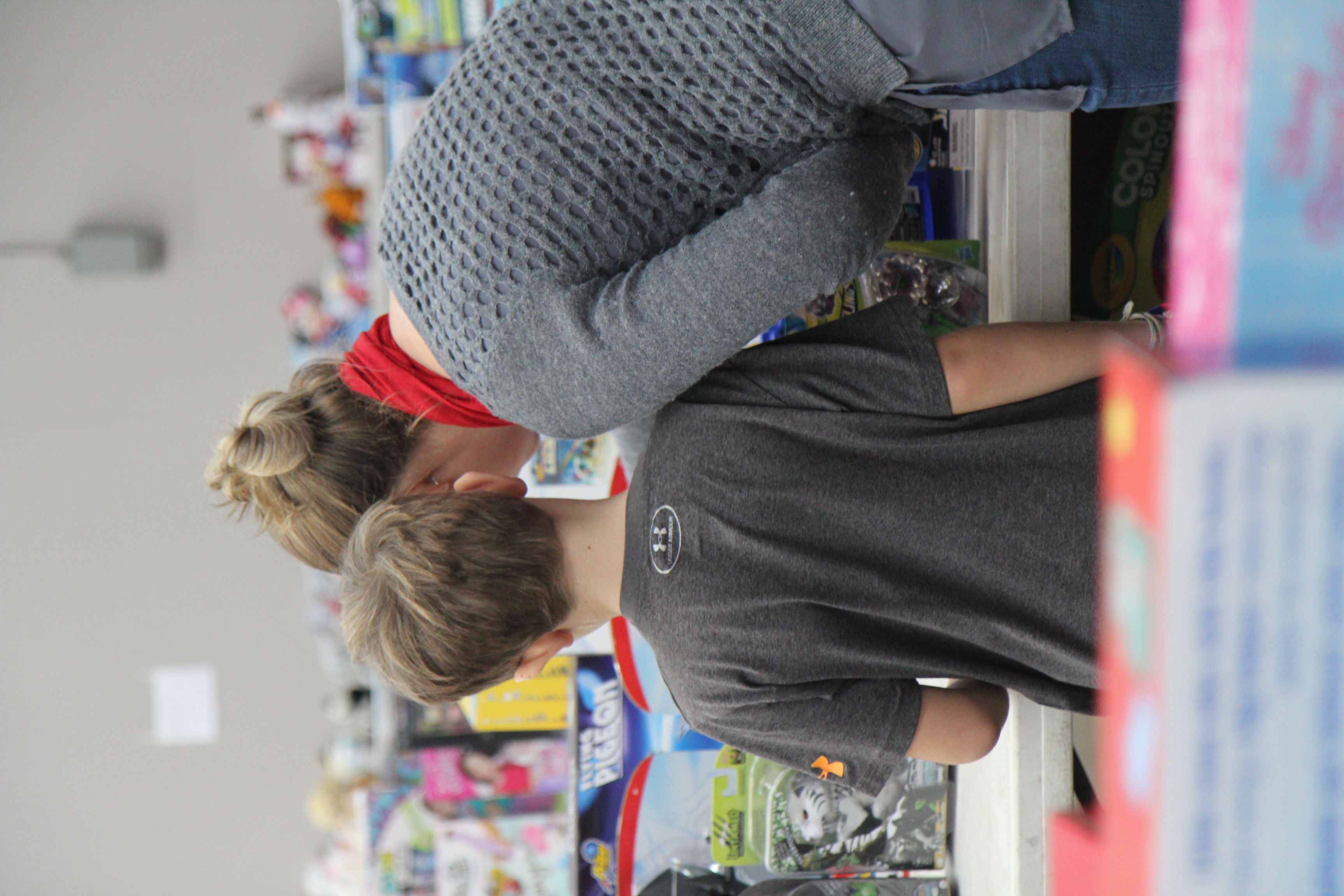 THIS IS A COMMUNITY EFFORT TO SERVE THE LESS FORTUNATE INDIVIDUALS AND FAMILIES OF CLOVERDALE WITH HAMPERS,
Packages include non-perishable food, sundries, and gifts, in order to make the Christmas season a happy time for those who might otherwise be unable to enjoy this time of year.
REGISTRATION FOR THE FALL OF 2021
The Cloverdale Christmas Hamper Program serves the Cloverdale, Port Kells and parts of South Surrey only. from the Fraser River to 0 Avenue (north-south) and 196 Street to 156 Street (east-west)
The Cloverdale Community Kitchen will be accepting registrations for the Cloverdale Christmas Hamper Program on certain days during the month of NOVEMBER 2021.
Inquiries can be emailed to hampers@mycck.ca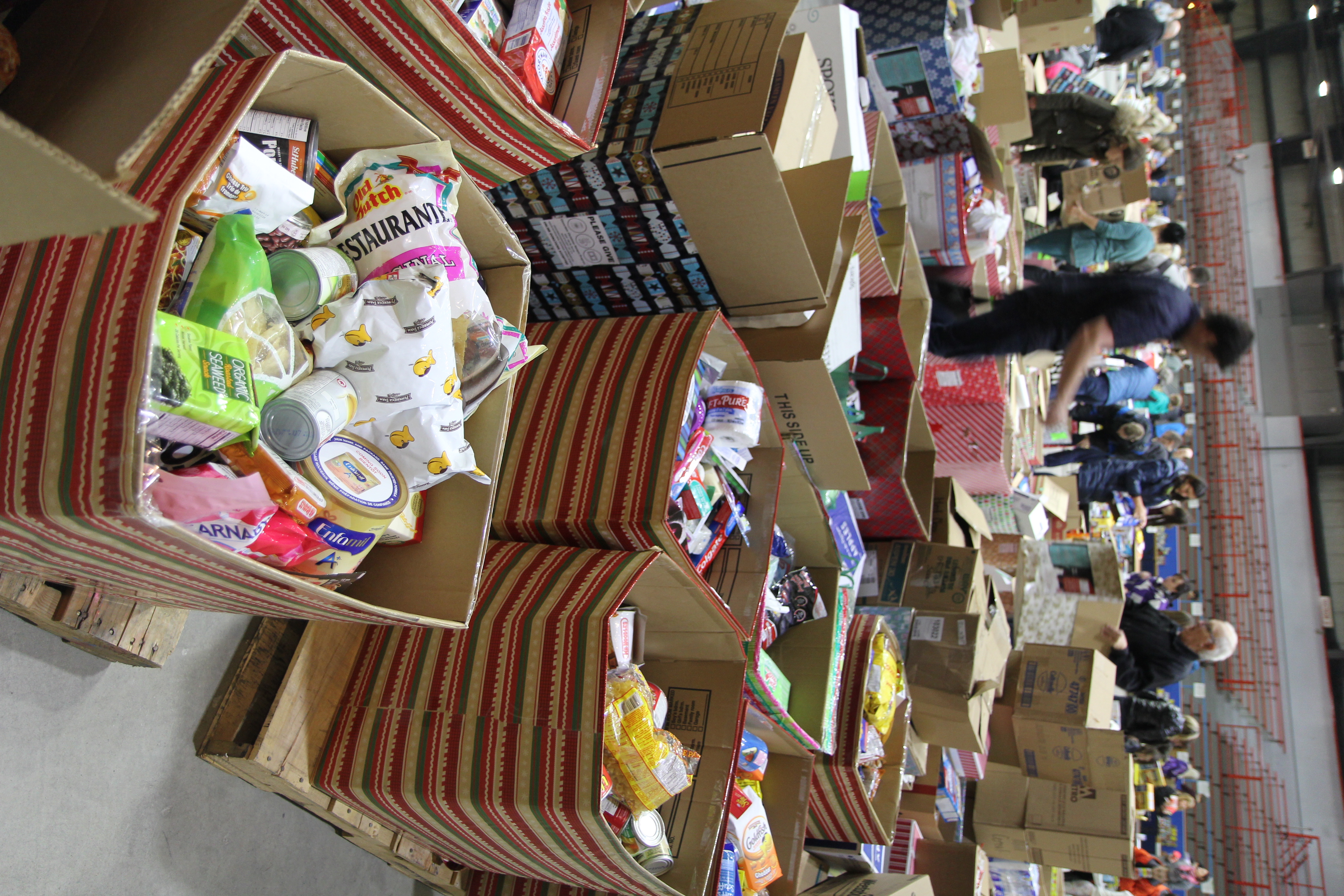 In order to apply you must bring the following:
A piece of photo ID.
Proof of address.
(a bill, recent bank statement, rental contact, etc)
CareCards for each individual listed on the application form.
(adults and children)

There are Two Ways To Apply:

1. During our Food Bank

You can come during our regular food bank hoursand fill out a registration form.
Mondays from 5 to 6 pm
Tuesdays from 1 to 3pm
Thursdays from 10 to 11am
Register for a Christmas hamper under the canopy at the back of our building (located at 5337 180 Street, Surrey).
2. By Appointment
All registrations taken outside of these times can be done by appointment. To book your appointment please call 778.617.3000.
*one hamper per household
*must live within program boundaries
*may not registered with another agency

PACK A VIRTUAL HAMPER!
WANT TO MAKE A DIFFERENCE BUT HAVE LIMITED TIME? WE CAN SHOP AND PACK A HAMPER FOR YOU!
A $250* donation packs a hamper for an entire family including food, toiletries,
gift cards and gifts.
Your generous donation helps make Christmas a little brighter for many families, individuals and seniors in our community!
*actual value of hamper contents is $400+.
We are able to purchase bulk and disounted items.


MONETARY DONATION METHODS:
1) Credit Card donations can be made by clicking the button below.
2) Cheques can be made out to PACIFIC COMMUNITY CHURCH with CCHP in the memo and mailed to 5337-180 St., Surrey, BC, V3S 4K5.
3) Cash donations may be dropped off at Pacific Community Church during regular office hours. If you wish to receive a tax receipt, please be sure to include your full name, address and phone number with your donation.
4) Gift Card donations must include the activation receipt with the gift card in order to verify the amount and purchase in order to receive a tax receipt. (Individual cards must have a value of $20 or more in order to be eligible for a tax receipt. Please be sure to include your full name, address and phone number with your donation).
5) Food or Toy donations can be dropped of at Pacific Community Church (5337 180 St) Monday-Thursday from 9am-5pm.

CLICK ON THE LINKS BELOW FOR OTHER WAYS TO DONATE: