The 2021 Christmas Hamper Program will be ready to receive donations the first week of November. If you would like to arrange for donation colletion boxes to be dropped off at your business, workplace, church or school, please contact us in the Fall and we would be happy to make arrangements.
We will also arrange to pick up the full boxes!
Donation Suggestions: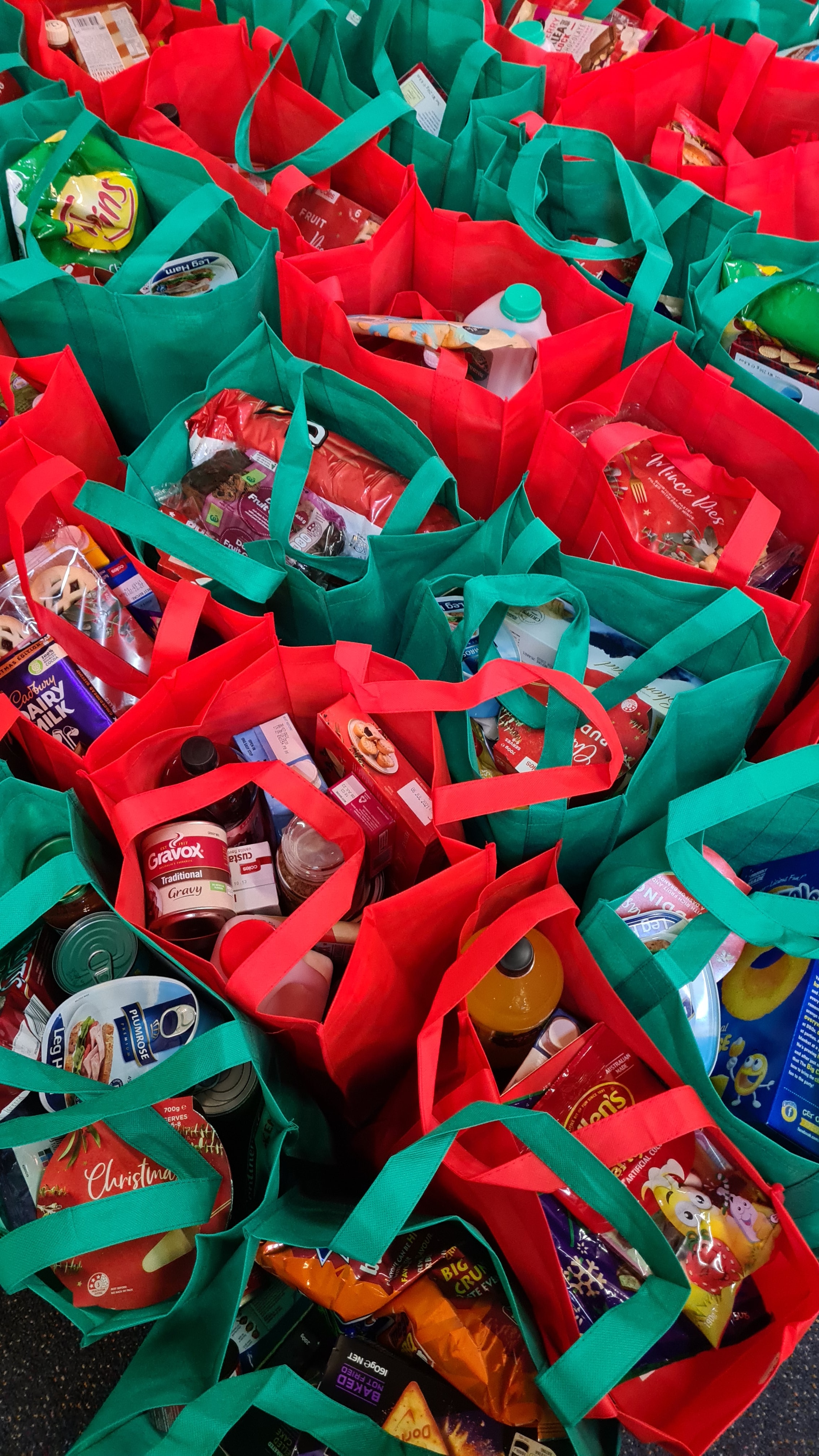 Non-perishable Food Items such as: Canned Vegetables & Fruit,
Real Fuit Juice, Crackers, Snack Foods, Canned Meat/Fish,
Condiments, Pasta, Rice etc.
Grocery & Food Gift Cards
Toiletries & Personal Care Items such as: Toilet Paper, Soap,
Toothpaste, Toothbrushes etc.
New Gloves, Socks & Scarves
Please no alcohol, homemade/home canned food items,
expired or opened packages.
Please check HERE for a list of toys/gifrt cards that we are collecting!
We purchase a number of staple items from our local grocery store that are not commonly donated. You can help us purchase these items with a financial donation:
You can make a credit card donation directly to the Cloverdale Christmas Hamper Program using the green donate now button below.