This event has already occurred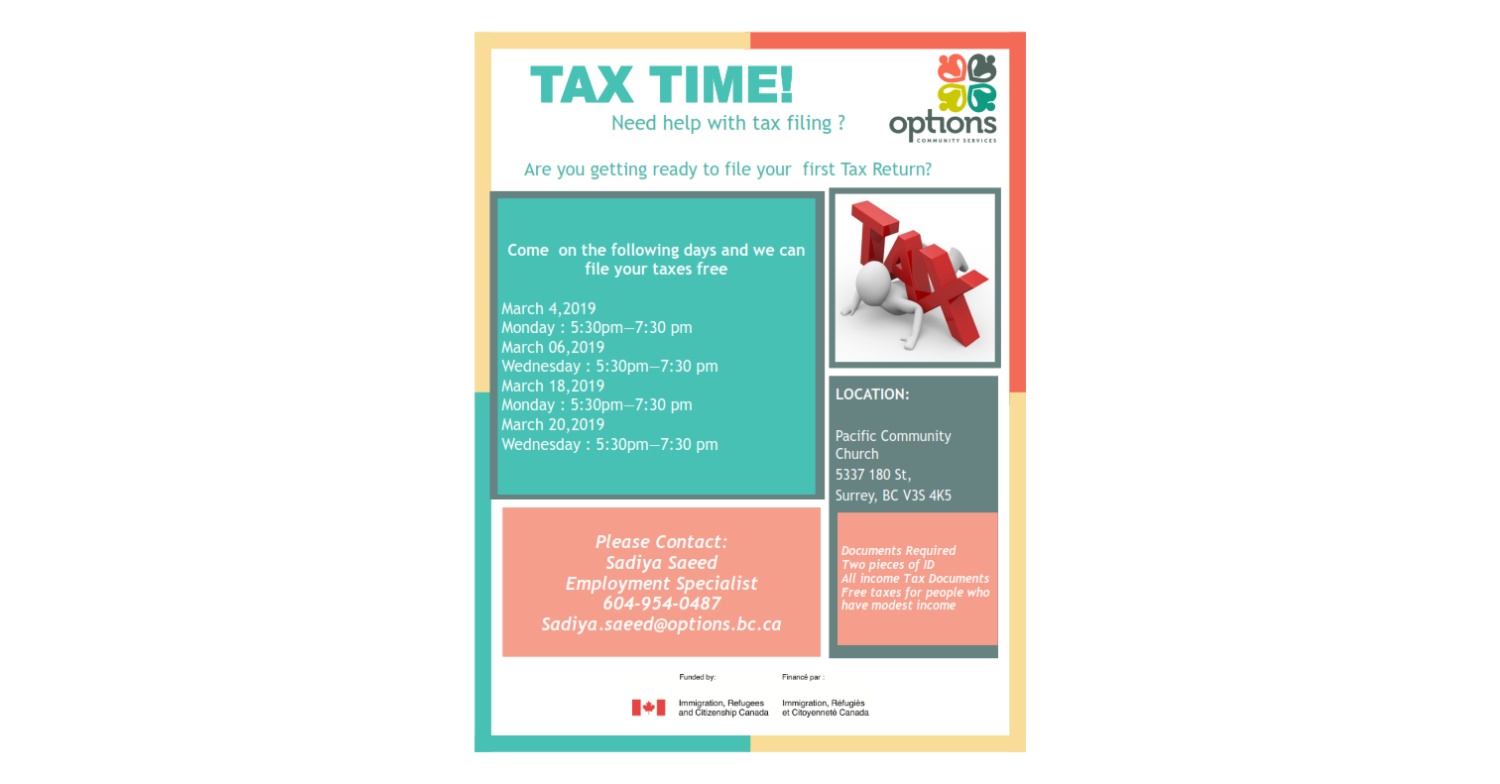 Save to your Calendar
Know of someone who is unable to access social support programs because they have not completed their taxes?
We are partnering with Options Community Services & Immigration, Refugees and Citizenship Canada to host income tax clinics.
Please bring 2 pieces of ID and all income tax documents to our meal night, between 5:30 - 7:30 p.m., March 18th, or March 20th.