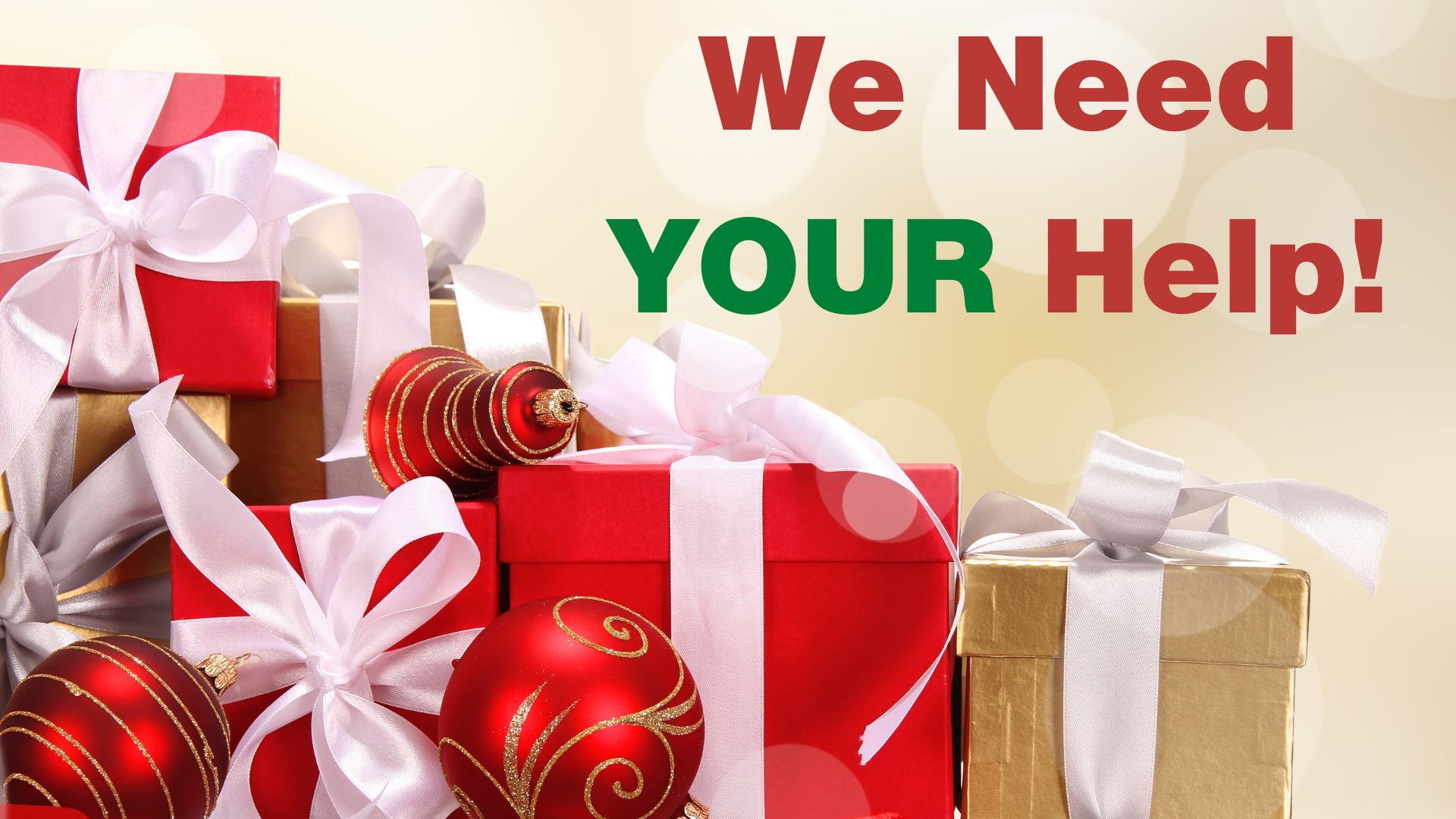 In 2021 the Cloverdale Christmas Hamper Program, with a mission to serve the underprivileged and struggling, distributed 650 hampers impacting over 2,000 residents including nearly 200 seniors and over 100 youth. As the 2022 Christmas season approaches, the Cloverdale Community Kitchen is looking for community members to help fund the program with monetary gifts, or through the in-kind donation of items or gift cards, that can be included in the hampers.
Are you a business, looking for a way to give back to your community? Here are a few ways you can help:


ADOPTING
The Cloverdale Christmas hamper program has two adoption options for businesses looking to donate. When you adopt a family for $500 or a senior for $125, our team will source all food and gifts - taking specific needs into consideration - then we will pack the hamper and either deliver it to you for delivery to the client, or we can deliver it to the client on your behalf. Click on the donate link to make a donation or contact Sarah for more details: sarah@mycck.ca
COLLECTING
CCK provides seasonally wrapped boxes to businesses willing to collect food and toy donations on our behalf. All you'd have to do is provide a visible location for the box and encourage your staff and clients to bring food and/or toy donations. We will do the rest! Contact Sarah for all the details: sarah@mycck.ca


VOLUNTEERING
While we have many
ways to get involved throughout the year,
on an ongoing basis,
at this time of year we
are able to offer unique opportunities for individuals and businesses who are looking to use their
time to give back
to the community. For all the details, please contact Melanie at hampers@mycck.ca
CCHP's mission is to extend ourselves to serve the underprivileged and struggling individuals and families of Cloverdale, Surrey and Langley in a practical way during a joyful, yet challenging season. This is a community effort that relies on the generous support of individuals, schools, businesses, local agencies, and churches in our area. Without the assistance of community minded individuals, we would not have the opportunity to let those that receive hampers know they are cared for.

HAMPER PICK UP AND FREE STORE DAY
ONLY FOR OUR PRE-REGISTERED GUESTS!!
SATURDAY, DEC. 17 FROM 9:30 AM - 1:30 PM
Where? ALICE MCKAY AND SHANNON HALL BUILDINGS at the Cloverdale Fairgrounds:
6050/6060 176 St. Surrey
**Pick up your food hamper and shop at our free store including housewares and clothing. Enjoy a hot dog and other refreshments!
MOBILE MEALS
GREAT MEALS DELIVERED TO YOUR DOORSTEP!
Tired of cooking? Looking for a nutritious meal? Why not try our homemade meals - delivered right to your doorstep!
Cloverdale Community Kitchen (CCK) delivers meals each Monday to Thursday! Our cooks love creating meals that you will enjoy!
What can you expect? We prepare a variety of meat and/or vegetarian dishes (we now even offer Gluten Free meals) and each entree comes with a salad and a scrumptious dessert!

All for only $6 each meal!

CALL US at 778-617-3000, ext 2 or EMAIL US at mobilemeals@mycck.ca
SIGN UP TODAY FOR AS LOW AS $6/MEAL For all the details CLICK HERE!

THE STOREHOUSE
FRASER VALLEY REGIONAL FOOD BANK
Welcome to the Storehouse Fraser Valley Regional Foodbank. We are happy to serve the community and help people experiencing food insecurity.
DUE TO THE OVERWHELMING DEMAND, we are no longer able to take registrations during food bank distribution hours.
New registrations are in person and by appointment only. Please call us at 778-617-3000 to book an appointment. At your appointment please be prepared to bring:
Photo ID for each family member (including dependents). Example: Passports, BC Identification, PR Card, Single Journey Document
Proof of Address (Driver's License not acceptable) such as: rental agreement, recent bill with your current address showing
Proof of Income such as Notice of Assessment, paycheque, T4 from last year, disability cheque, resettlement assistance from government
FOOD BANK DISTRIBUTION HOURS
Tuesdays 1:00 - 2:00 PM
Wednesdays 10:30-12:30 (FOR SENIORS 60+ ONLY)
Wednesdays 1:00 - 3:00 PM
Thursdays 10:00 - 11:00 AM
Closed STAT holidays
For more details, CLICK HERE


CLOVERDALE COMMUNITY CYCLES
Our Cloverdale Community Cycles is just heading into the busier season! We repair bikes for those in need. We repair bikes for anyone in the community (call for our rates). And we take donated bikes in any condition. We are located at 5337 180th St, Surrey, BC. Call Joe Viel at 778-617-3003.
If you would like to donate to the Bike Shop, please CLICK HERE!
CLOVERDALE COMMUNITY CYCLES
Watch Video HERE!

WE APPRECIATE YOU
We want to acknowledge YOU...and thank each and every one of you who support the Cloverdale Community Kitchen!
You are an amazing part of the services that we provide to our community - we could not do what we do without you!
The need continues to be great and we remain open (covid safe) as we support and care for all those in our community. THANK YOU for your continued generosity - YOU are helping to make a huge difference!

READ MORE HERE AND FIND OUT HOW YOUR DONATIONS PROVIDE FOR OUR COMMUNITY!
CLOVERDALE COMMUNITY KITCHEN
TUCKED AWAY IN THE HEART OF CLOVERDALE
5337 180 Street
Surrey, British Columbia


VOLUNTEERS NEEDED
CAN YOU BE THE PERSON WHO MAKES A DIFFERENCE?
Cloverdale Community Kitchen is always on the move! Our world continues to change so quickly around us and as it does, we are made aware of more needs than ever before! We have several volunteer opportunities - and if you can help out, we'd love to hear from you!
Click on the image to find out more!
CLOVERDALE COMMUNITY KITCHEN
Why We Exist
The Cloverdale Community Kitchen (CCK) exists to build a strong and healthy community with a focus on alleviating poverty in Cloverdale, Surrey and Langley. The CCK is a networking hub where people serve together, work together and support each other. Our four areas of focus are providing food, clothing, shelter, and hampers.
Join our mailing list - stay informed!